Monkeypod Tree: Sharing the Bible Story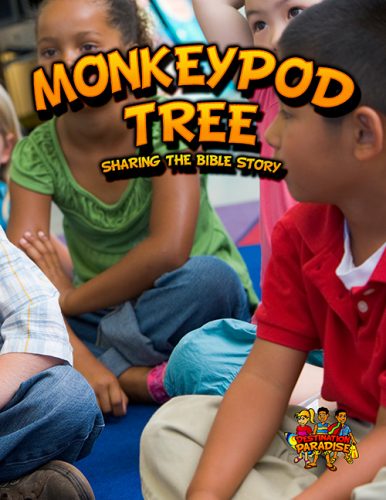 The Monkeypod Tree is where the kids will learn the gospel in a fun, interactive way. At this station the kids will hear the Bible stories under the sweeping branches of your own monkeypod tree. They will learn about the story of redemption from Jesus' birth to the Second Coming.
Daily Schedule
Day 1: Jesus' Birth
Day 2: Temptation in the Desert
Day 3: Jairus' Daughter
Day 4: The Great Sacrifice
Day 5: Our Heavenly Home
Resources
---
---
---
Visit Pinterest to find instructions for making your own Monkeypod Tree.