A New VBS from the Seventh-day Adventist Church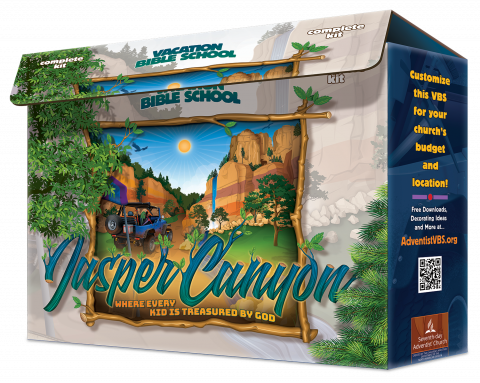 Find everything you need to plan your Jasper Canyon VBS in this kit!
God treasures each one of us! At this VBS kids will have fun discovering the important treasures Jesus has given each one of them. Five days of Christ-centered activities will help them dig into the Bible to find out how uniquely special they really are!
Kit includes:
Director's manual
Station leader guides
Music CD/DVD
Opening and Closing Program DVD
Multimedia USB
Posters
Sample Find of the Day coin
Promotional materials
Purchase Your Kit Now